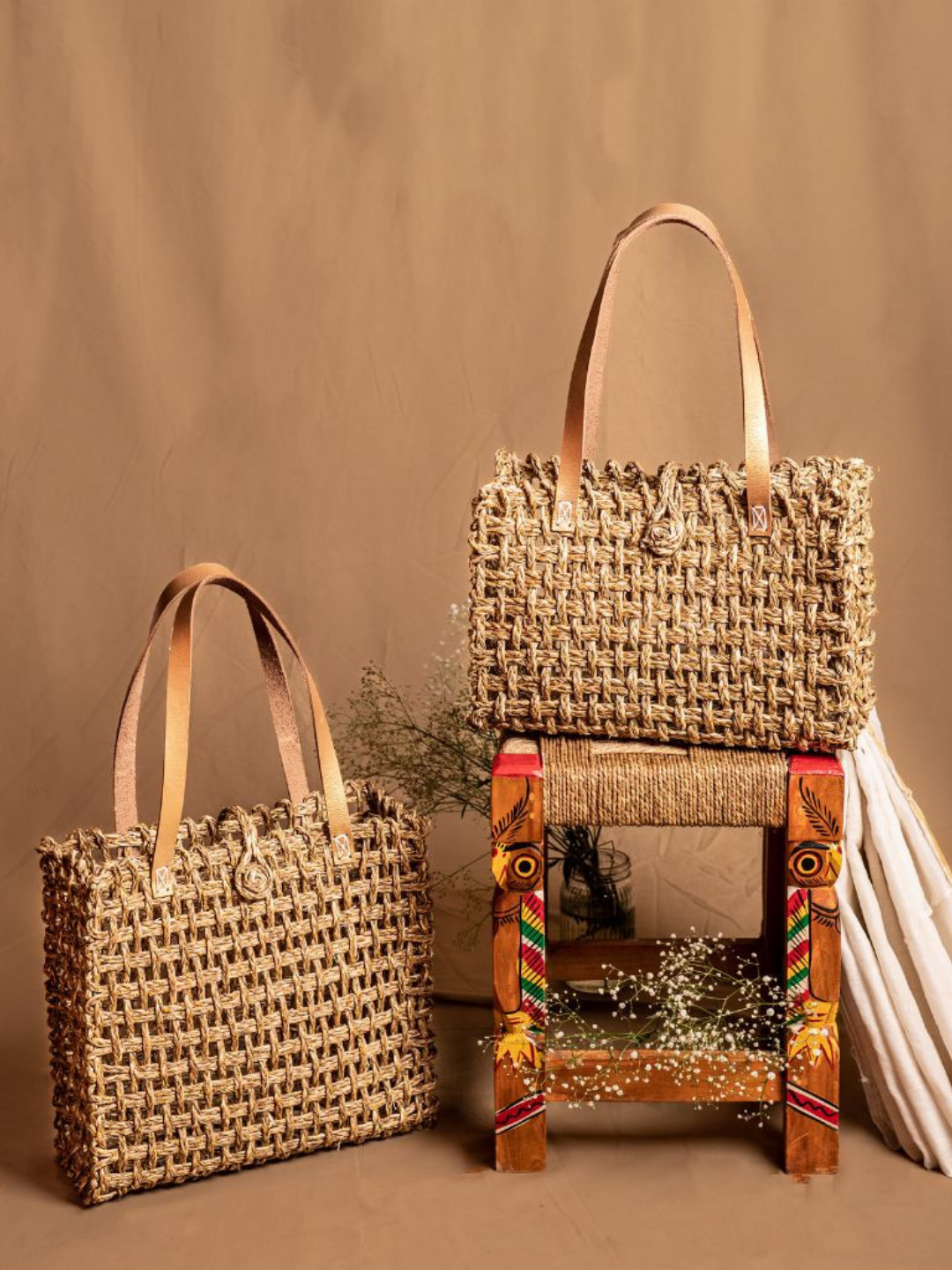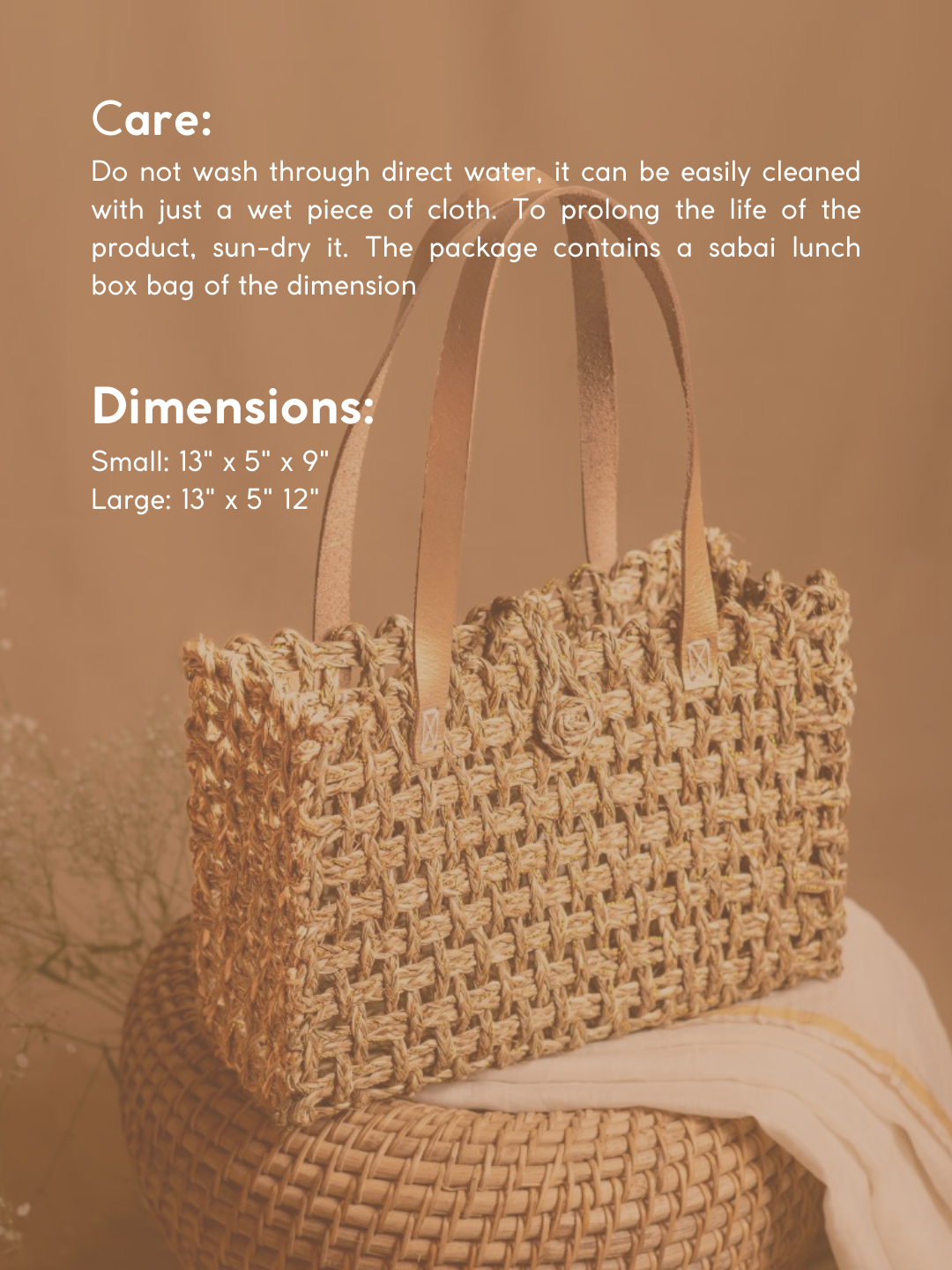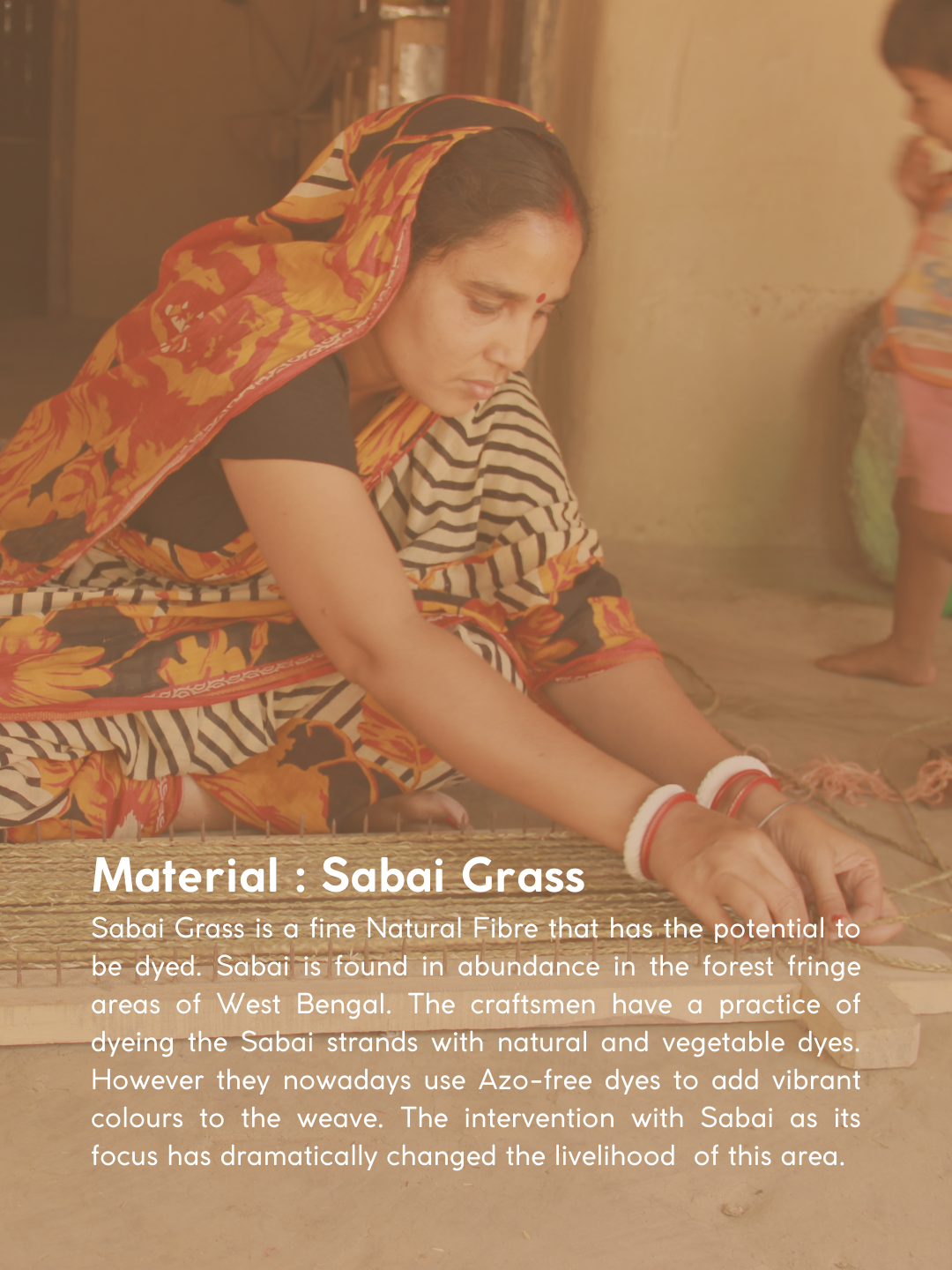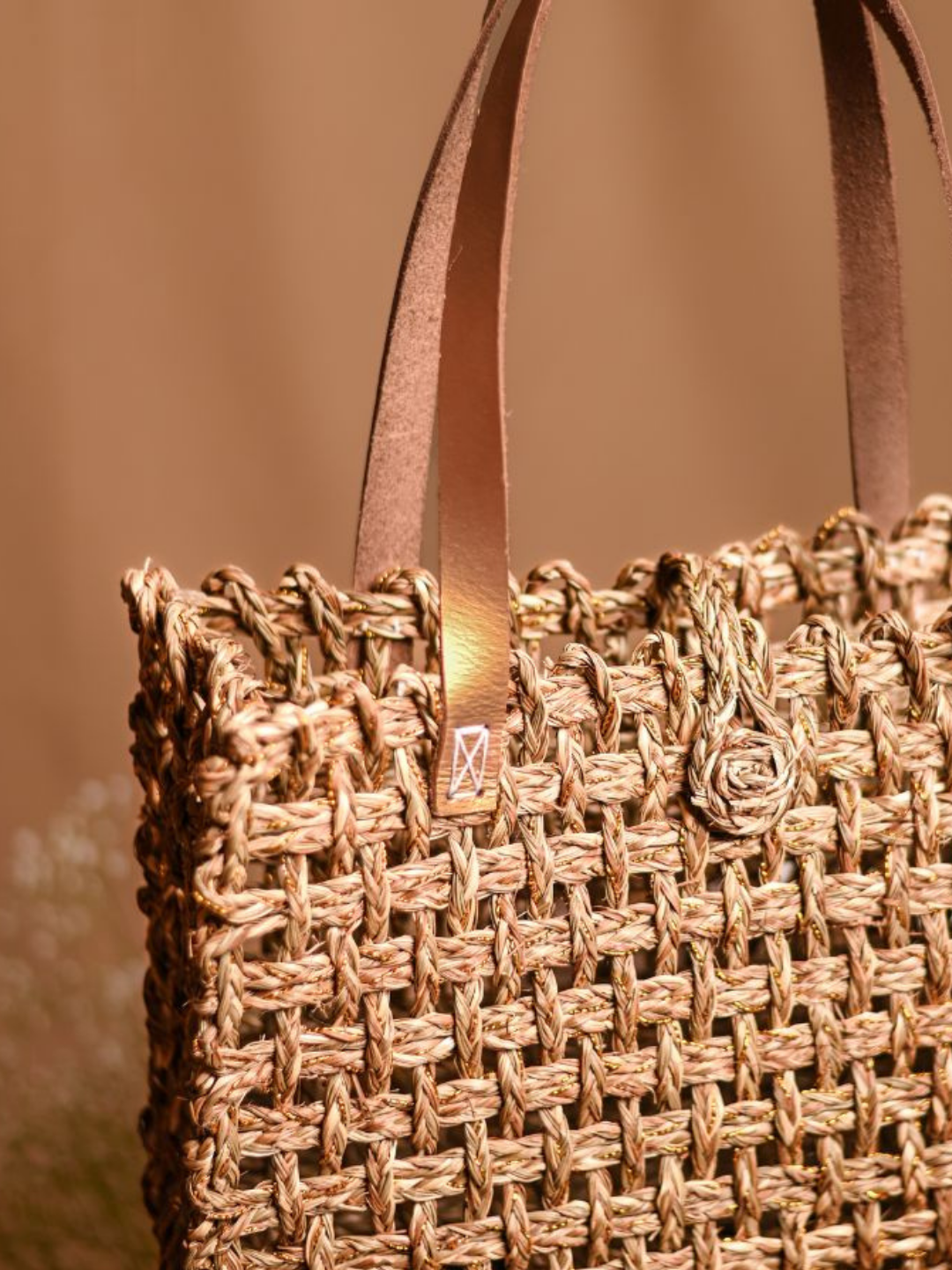 Handmade Sabai Zari Mesh Bag
Sale price

Rs. 1,199.00

Regular price

Rs. 1,582.00 40% off (/)
Free Shipping with 24 hour dispatch | COD Available
---
  

                         

Design-

The natural Sabai zari mesh bag is a gorgeous blend of rustic charm and elegant detailing. Made from Sabai grass, the bag features a delicate mesh design with hints of shimmering zari thread. It's perfect for adding a touch of glamour to your everyday style or for special occasions. Get ready to turn heads with this unique and beautiful accessory.

Dimension:

 

Small:13"x9"x5" & Large: 13"x 12"x5" ( In Inch )
Usage-

 

The bag is fashionable enough to fit in a lunchbox and be taken to work or school. Additionally, it can be used as a shopping bag to carry multiple items with ease.
Environment Friendly:

 

Sabai Grass is a tufted perennial grass with basal sheaths woolly with whitish hairs. We can protect the environment by employing organic products, and since they decompose quickly, they are great for trash management.
Care:

 

Do not wash through direct water, it can be easily cleaned with just a wet piece of cloth. To prolong the life of the product, sun-dry it. The package contains a sabai lunch box bag of the dimension

"Handwoven Beauty: Sabai Zari Mesh Bag for Sustainable Living"

Handmade Sabai Grass Mesh Bag, a unique and eco-friendly accessory that combines style and sustainability. Each bag is meticulously crafted by skilled artisans using sabai grass, a sustainable and renewable resource found in the forests of India.

The bag features a mesh design that allows for breathability and easy visibility of its contents. Its sturdy construction and spacious interior make it perfect for carrying everyday essentials, such as groceries, books, or beach essentials. The bag also includes sturdy handles for comfortable carrying and a drawstring closure to keep your belongings secure.

 This Handmade Sabai Grass Mesh Bag is not only functional and stylish, but it also supports ethical and sustainable practices. By purchasing this bag, you are contributing to the livelihoods of skilled artisans and promoting environmentally-friendly alternatives to traditional materials.

 

Made in India: Kadam Haat is a handmade sustainable products brand, having partnered with over eight hundred artisans and craft communities across India. Kadam is an NGO that trains more than 6000 rural artisans to promote livelihoods and nurture communities.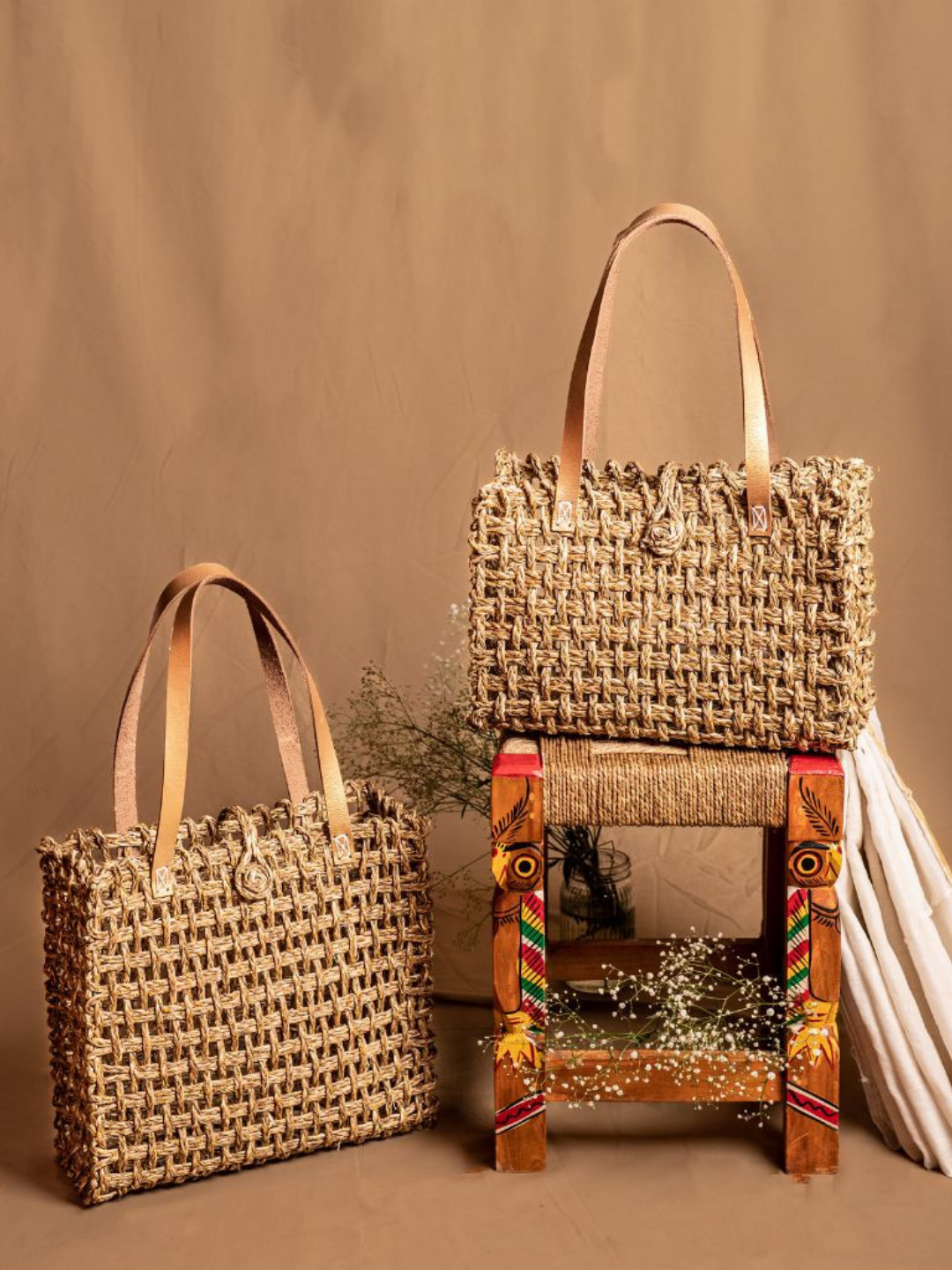 Handmade Sabai Zari Mesh Bag
Sale price

Rs. 1,199.00

Regular price

Rs. 1,582.00 40% off
Choose options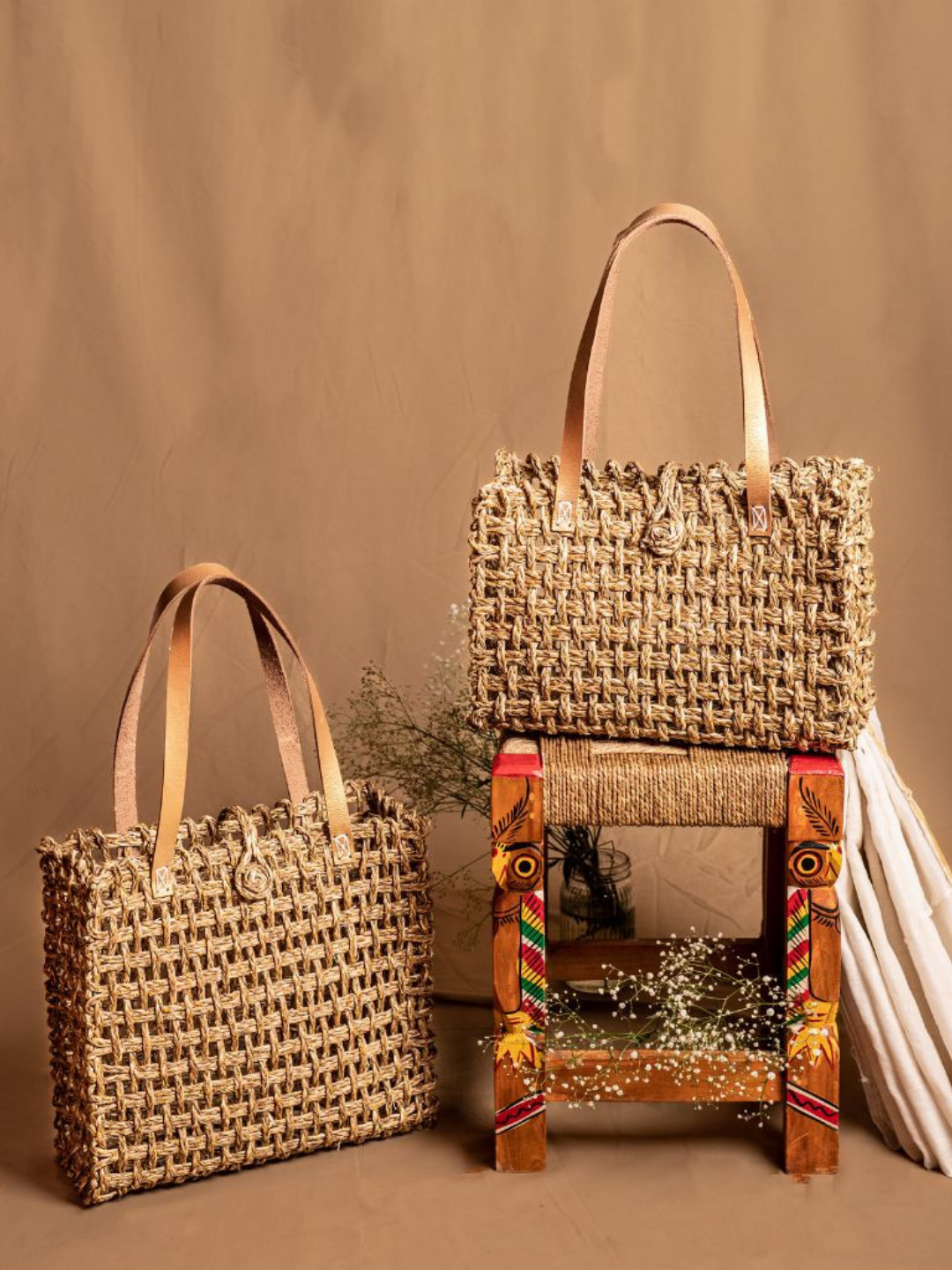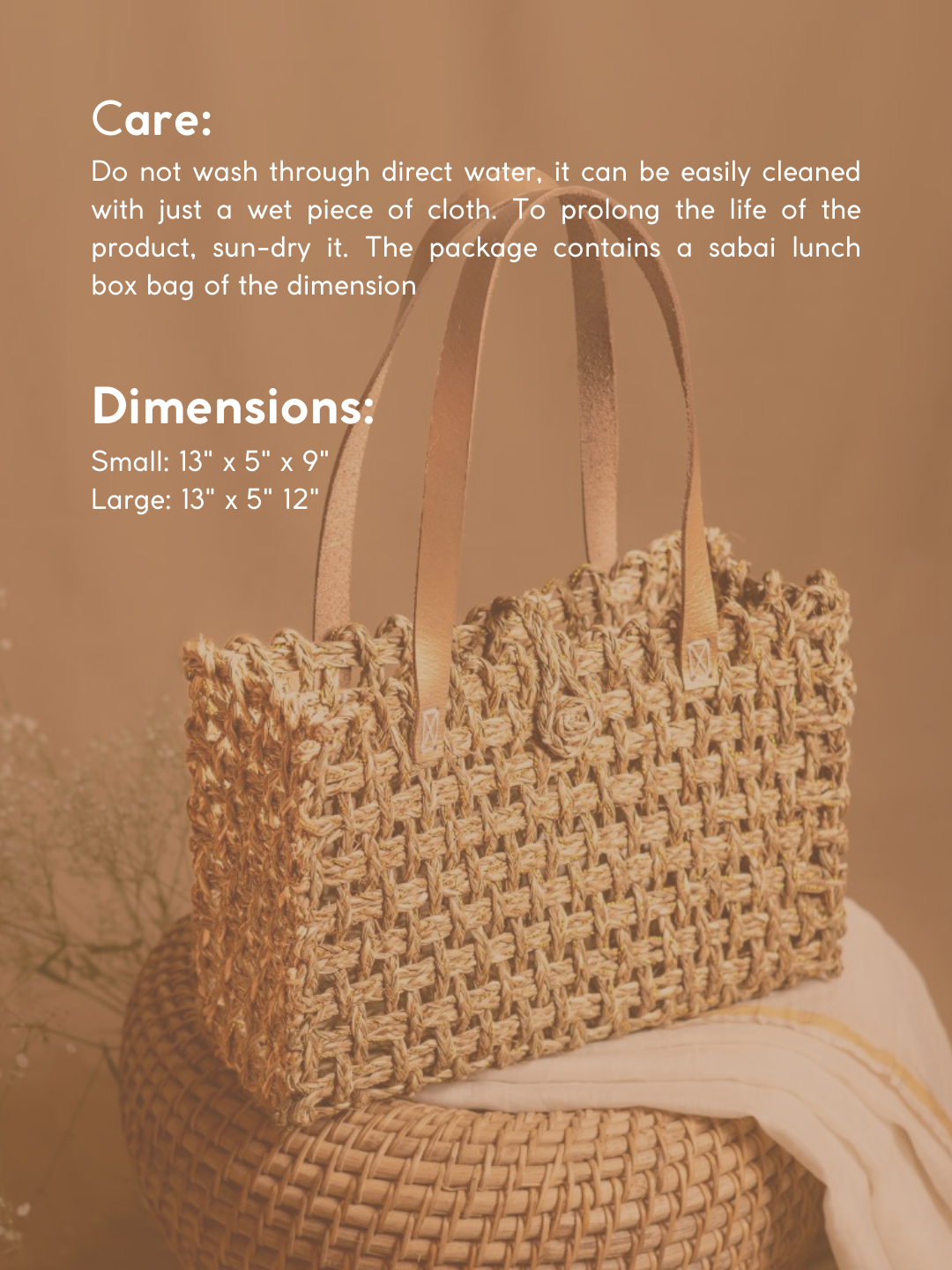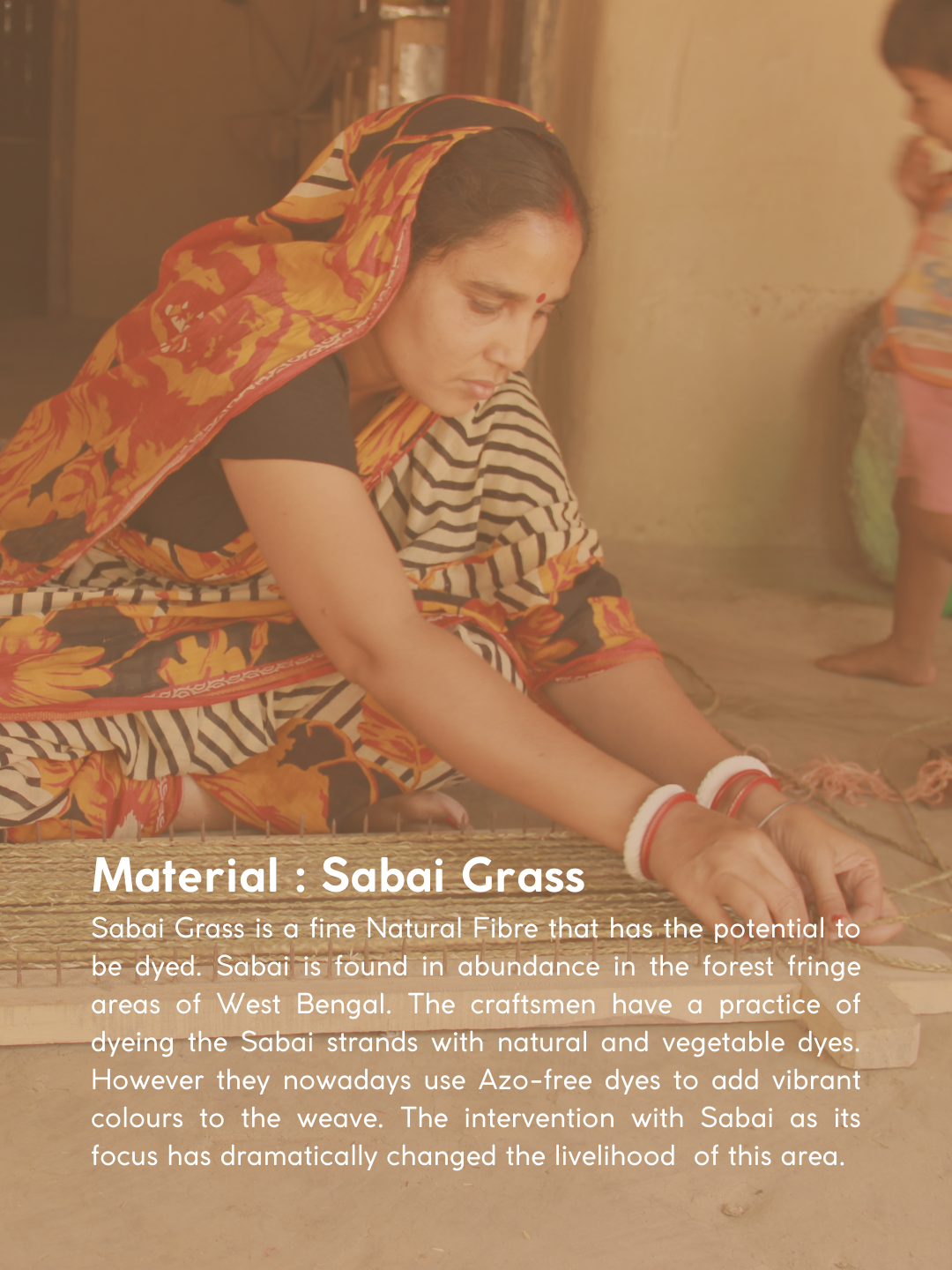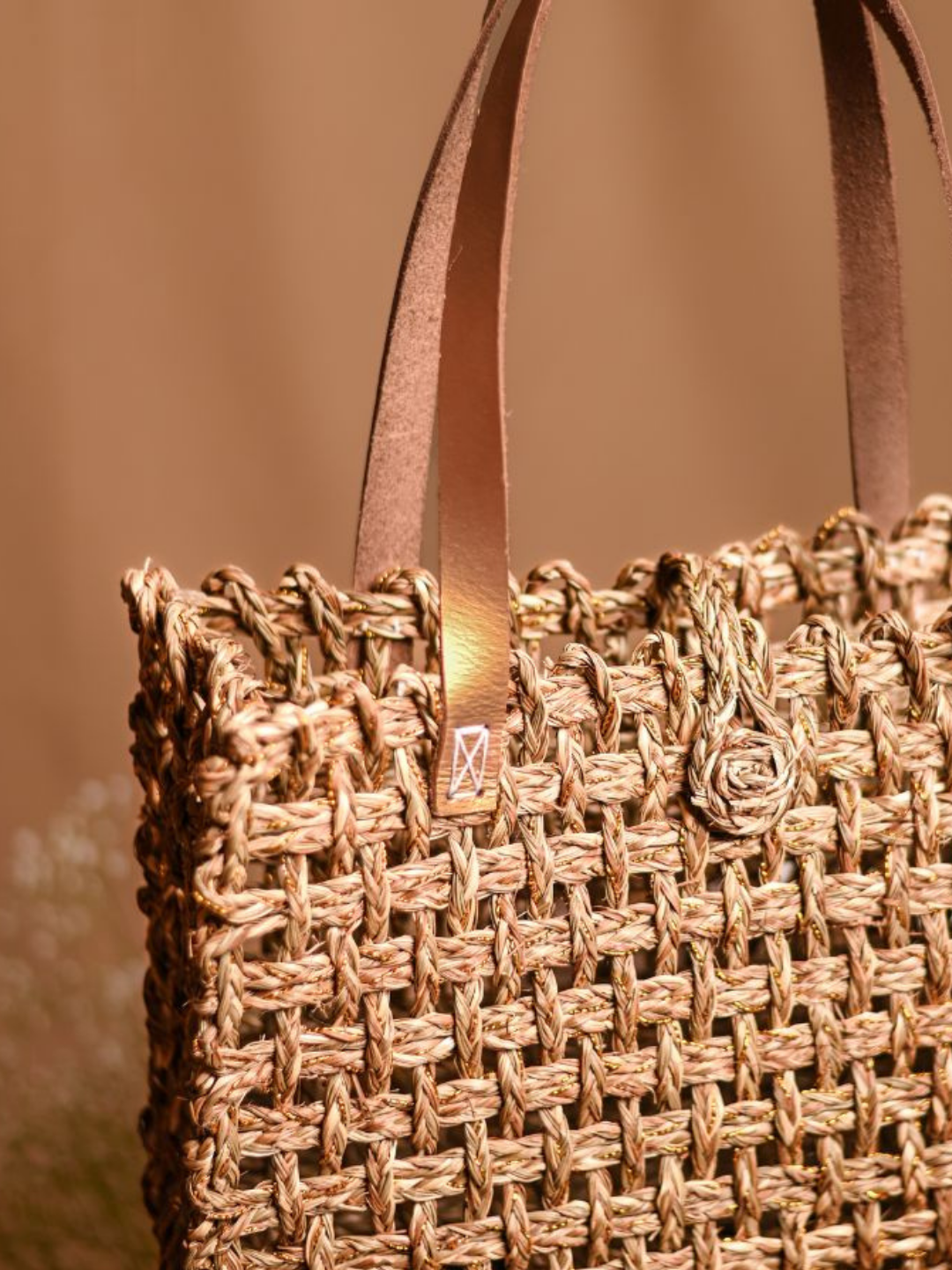 Sale price

Rs. 1,199.00

Regular price

Rs. 1,582.00 40% off (/)
Free Shipping with 24 hour dispatch | COD Available
---
View details
Handmade Sabai Zari Mesh Bag
Handmade Sabai Zari Mesh Bag
The bag I ordered have shining thread used in weaving which wasn't there on the bag I ordered
Amazing
This sustainable bag is amazing 👏