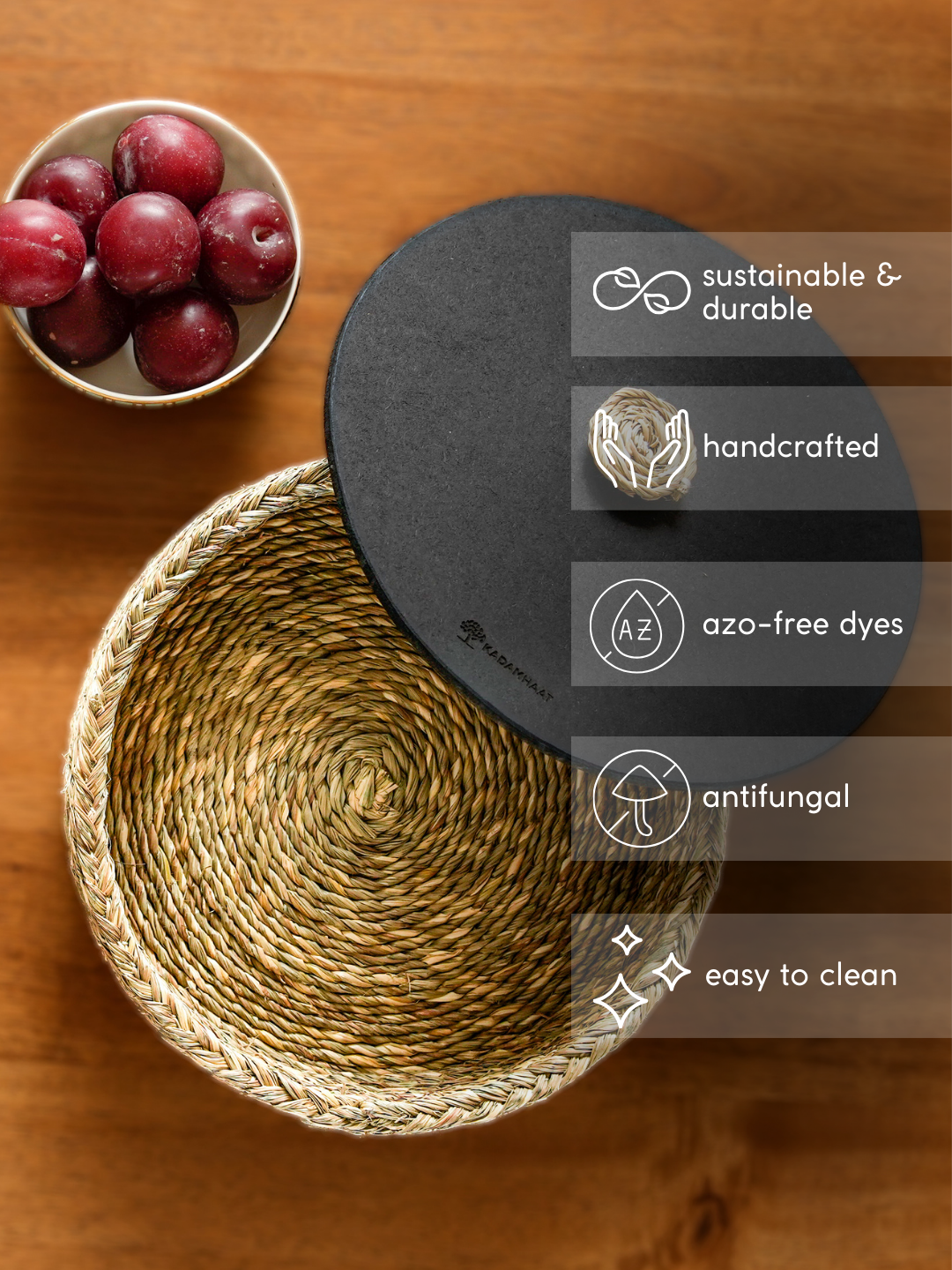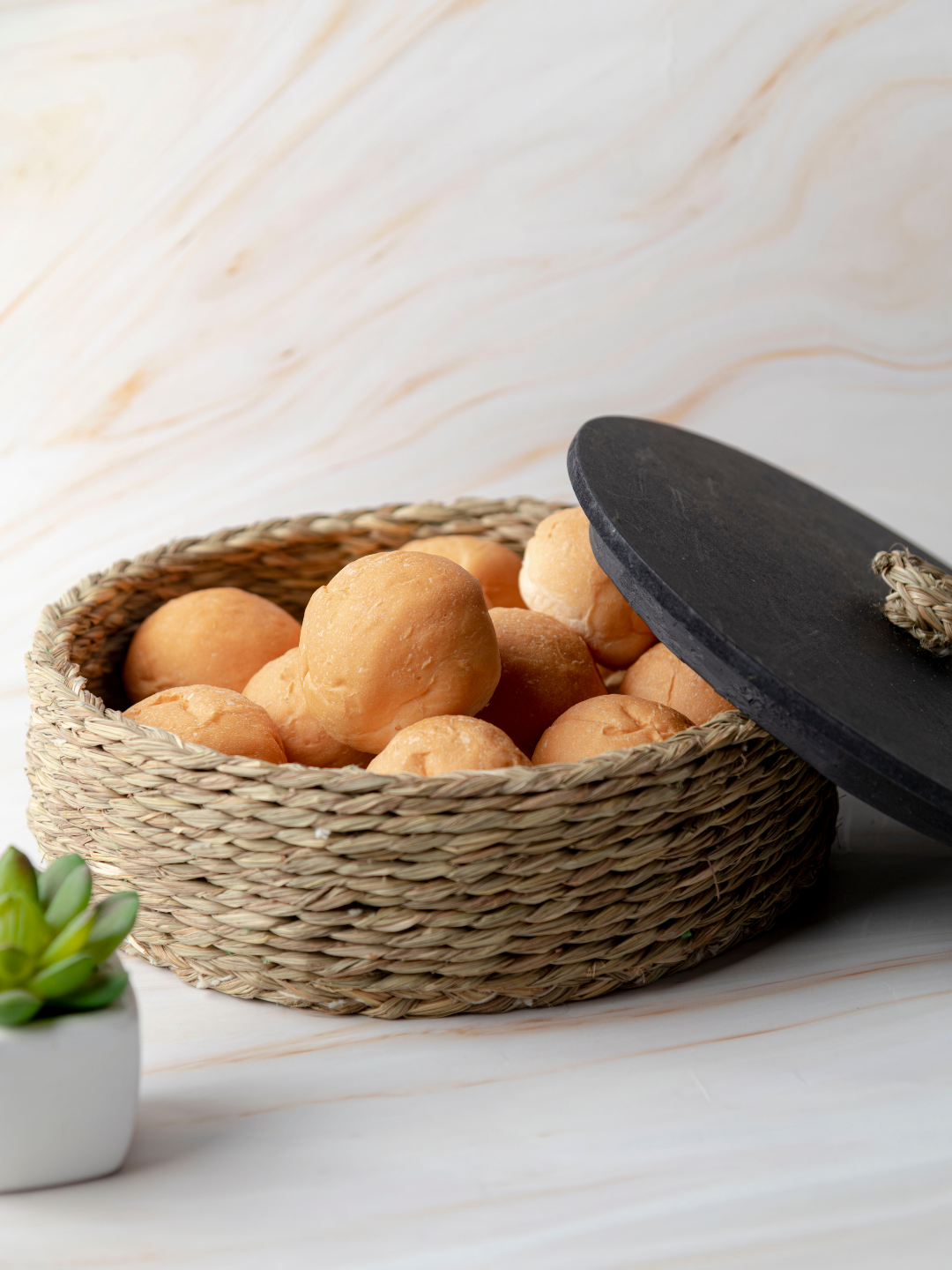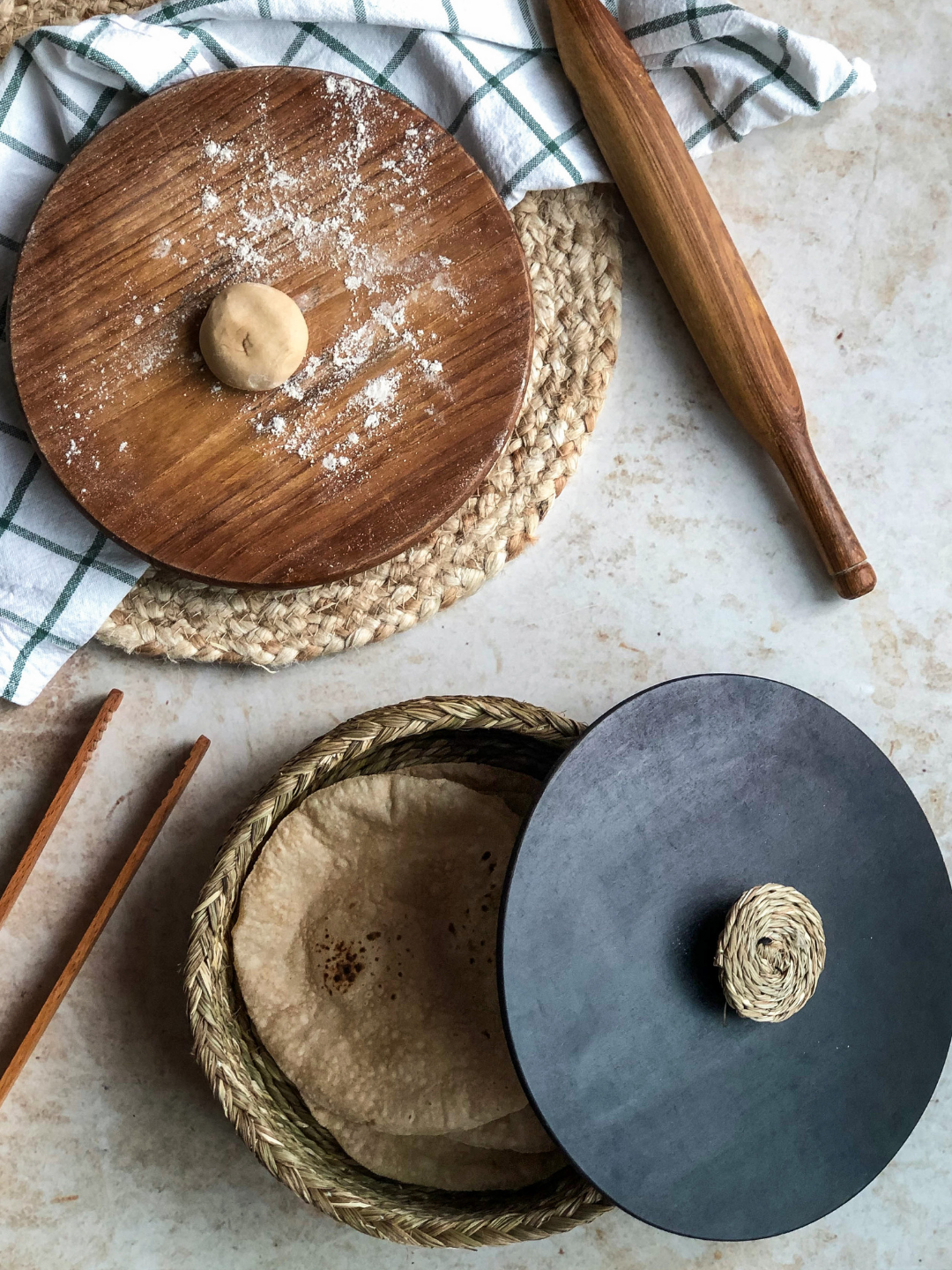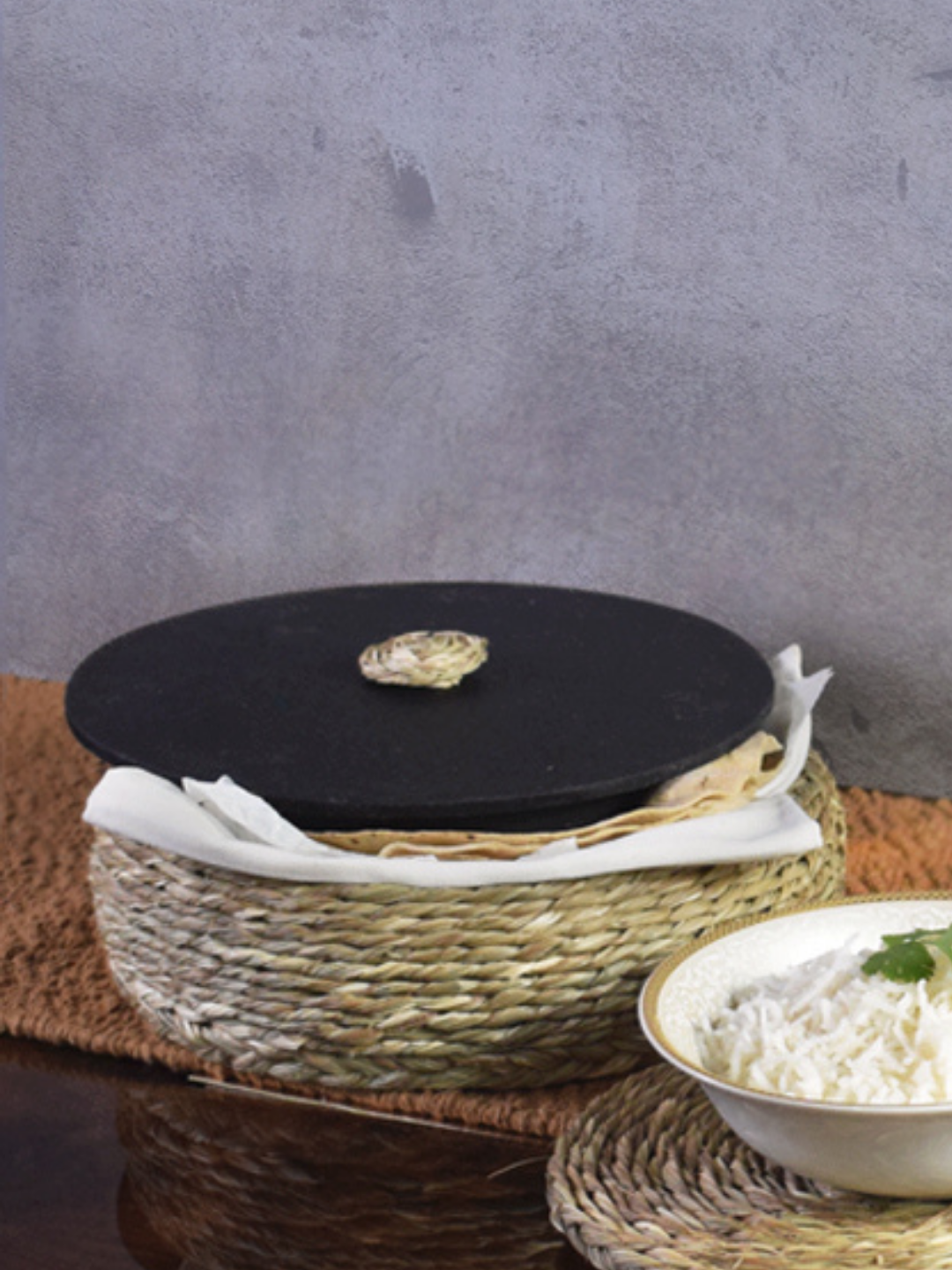 Handmade Sabai Grass Roti Box - Natural
Sale price

Rs. 899.00

Regular price

Rs. 1,248.00 28% off (/)
Free Shipping with 24 hour dispatch | COD Available
---
 


Design: This handwoven sabai grass roti box is intended to enhance the sophistication and glitz of the home while complementing the serving manner. The box comes with a lid so that the contents of the box can be covered.
Dimension:   Diameter: 23cm                     
     Height with lid: 6.5cm
     Height without lid: 6cm
Material: The box is made of Sabai Grass, which is a tufted perennial grass with basal sheaths woolly with whitish hairs. We can protect the environment by employing organic products, and since they decompose quickly, they are great for trash management.
Usage: The storage box can be put to varied uses and can be utilized both at home and at events. It can be used as a snacks tray, roti box, knick knack box, kitchen spices box, or simply as a home decor solution for enhancing household aesthetics.
Care: Home washable, simple to maintain, and easily cleaned with a light brush or a damp cloth. To prolong the life of the product, sun-dry it. Place a napkin or a cloth at the base to prevent the product from receiving stains. 

 

"Sustainably Crafted: Handmade Sabai Grass Roti Box for Your Kitchen"

Handmade Sabai Grass Roti Box - a beautiful and eco-friendly way to store and serve your rotis! Made from natural sabai grass, this roti box is not only aesthetically pleasing but also durable and sustainable.

The Sabai Grass Roti Box is perfect for those who love to entertain guests or simply want to add a touch of elegance to their dining table. It can store and serve rotis, parathas, or other flatbreads. The natural fibers of the sabai grass also help to keep the bread fresh for longer periods.

The roti box is also a great way to support sustainable and ethical practices. The use of sabai grass supports local communities, as it is a natural resource that is grown and harvested in rural areas. By purchasing this handmade roti box, you are helping to support the livelihoods of skilled artisans and preserving traditional crafting techniques.

Overall, the Handmade Sabai Grass Roti Box is a beautiful and practical addition to any kitchen or dining area. Its unique and rustic charm will be sure to impress your guests while also making a positive impact on the environment and local communities.

Made in India: Kadam Haat is a handmade sustainable products brand, having partnered with over eight hundred artisans and craft communities across India. Kadam is an NGO that trains more than 6000 rural artisans to promote livelihoods and nurture communities.
Handmade Sabai Grass Roti Box - Natural
Sale price

Rs. 899.00

Regular price

Rs. 1,248.00 28% off
Choose options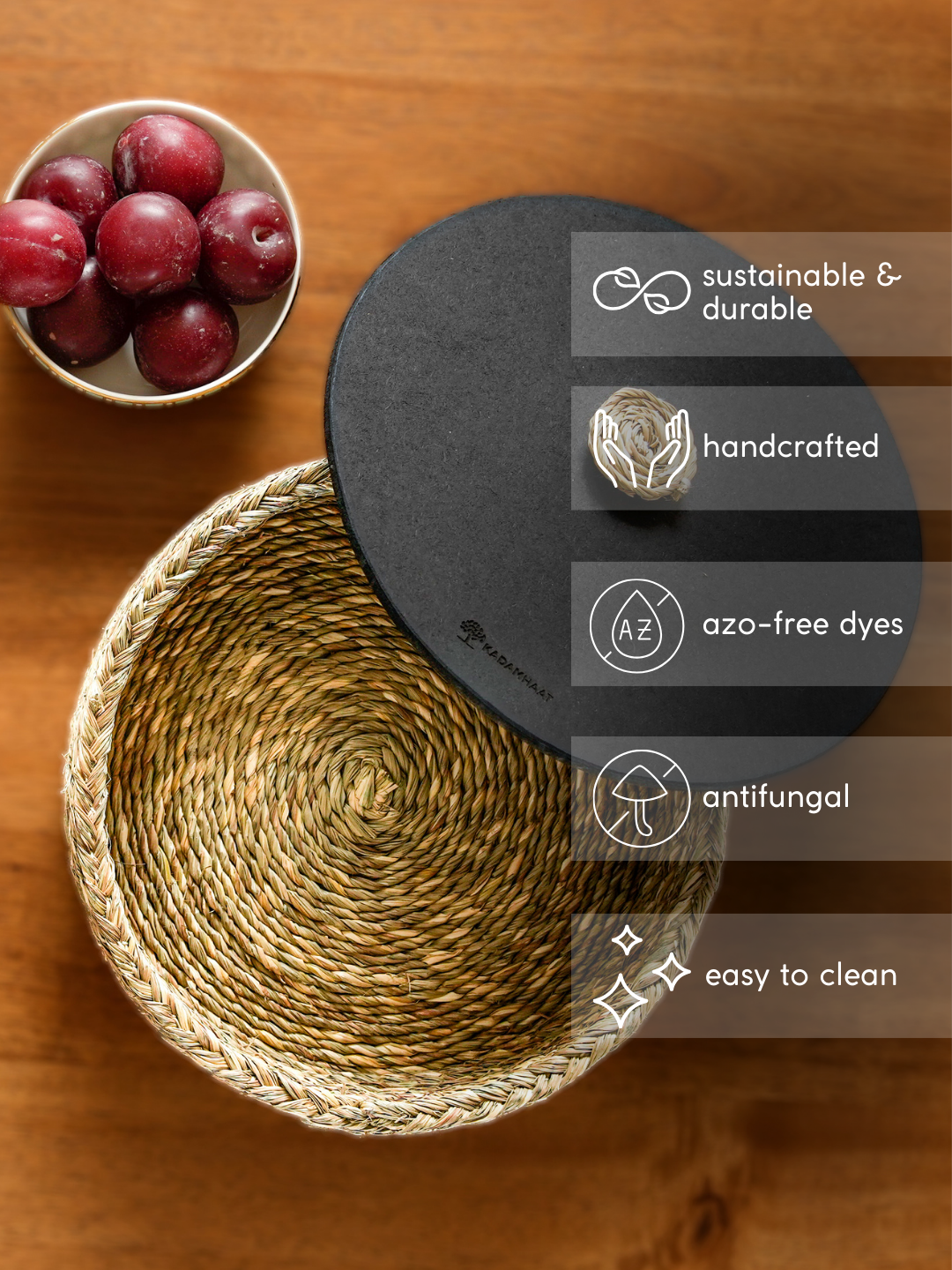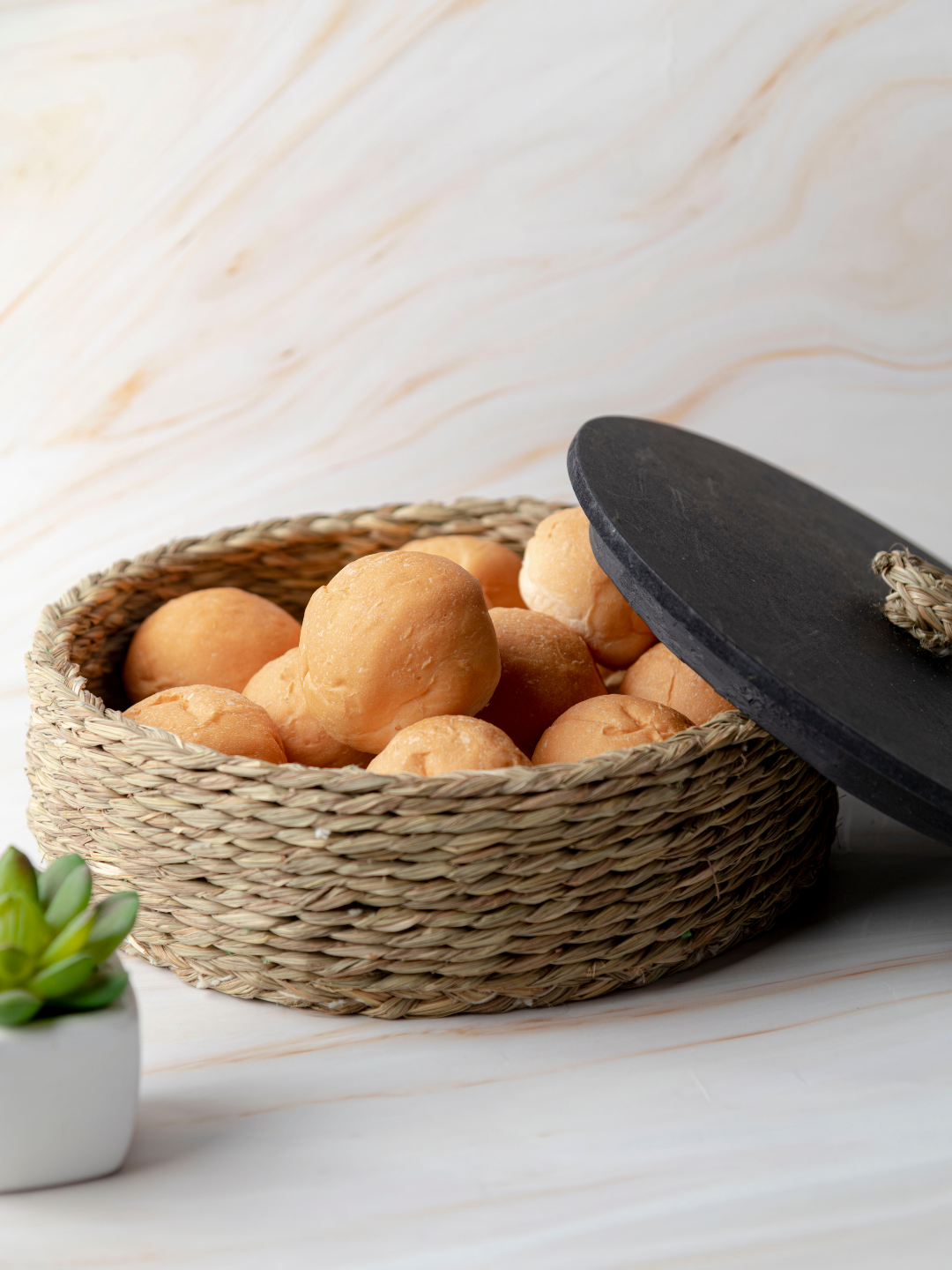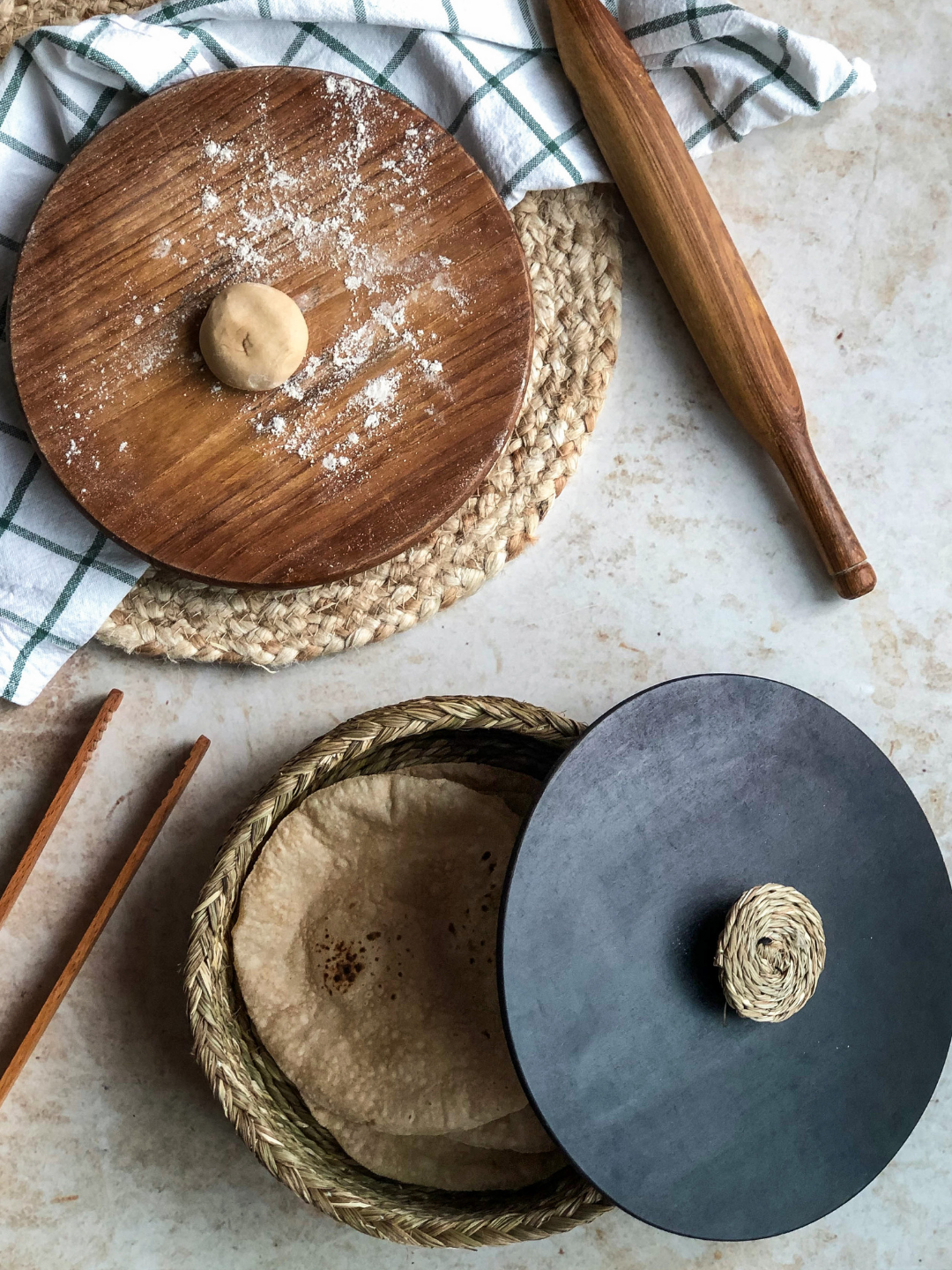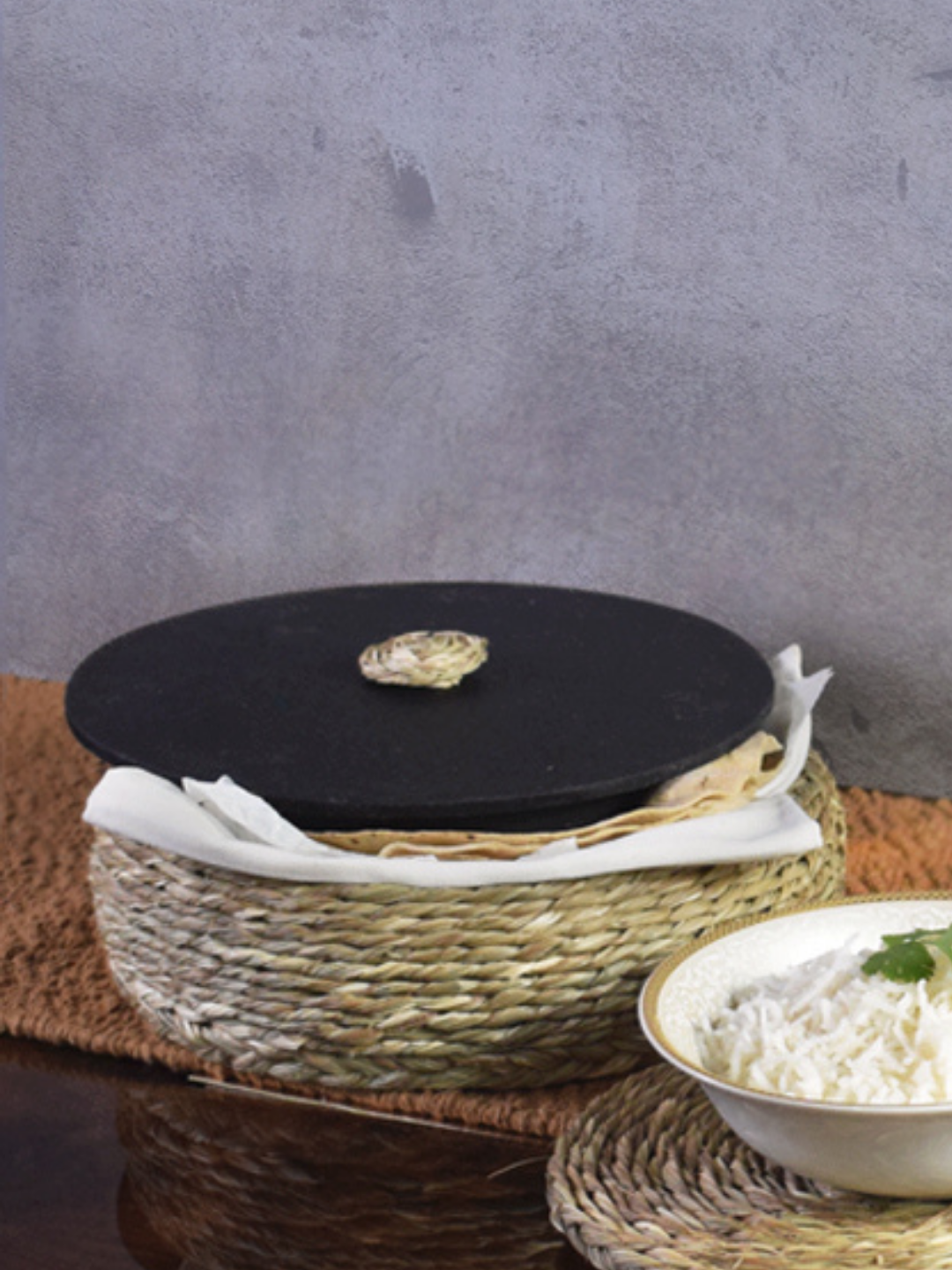 Sale price

Rs. 899.00

Regular price

Rs. 1,248.00 28% off (/)
Free Shipping with 24 hour dispatch | COD Available
---
View details
Lovely product.
Only concern is the cover on the roti box , which would break.
Sorry to inform you that I didn't the product till now
I ordered gift set of three boxes in indico colour but I received only two,very bad experience 😟